---
Oct 28 2013
Conventional Scented Candles: Don't Inhale!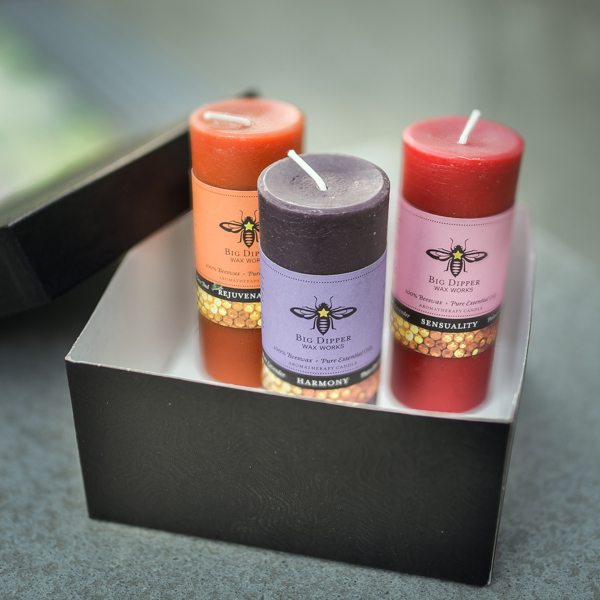 PHOTO BY Gabriel GM
Scented candles are packed with paraffin (linked to liver damage, leukemia and neurological problems) and synthetic chemicals listed as "fragrance" (linked to allergies, dermatitis, and respiratory distress).
To help you breathe easier, we present these amazing candles that smell fresh, lovely, luscious—and have nothing to hide. Made with essential oils and the purest beeswax available, these beautiful pillars have absolutely no paraffin, fragrance, or synthetic scents. It's best to throw those scented candles in the trash.

---
Reviews
Conventional candles just about make me gag when I go into stores, as do detergents. I have had a beeswax candle given to me as a gift and it was wonderful!! Long lasting (it had no scent) as I used it for a ceremony that lasted for 7 days.