---
Jul 06 2013
Vegan Strawberry And Cream Smoothie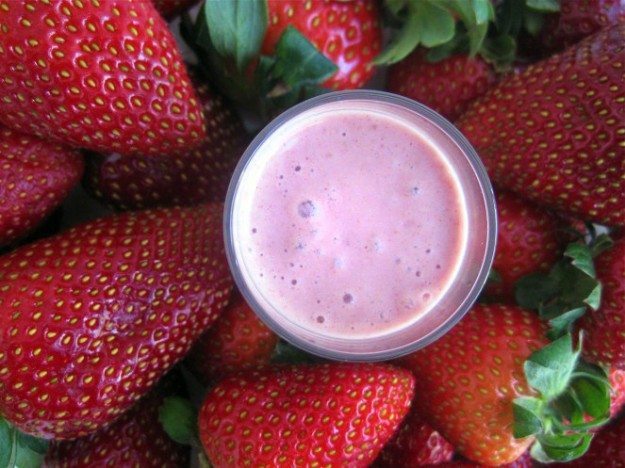 Ingredients:
2 cups frozen strawberries
1 ½ cups of coconut water or filtered water
½ cup raw cashews
¼ cup chopped pitted dates (about 3-4 dates – less if you don't want it as sweet)
1 teaspoon non alcoholic vanilla extract
Pinch of Celtic sea salt
Make It Happen:
Place the coconut water, cashews and dates in your high speed blender (I use a Vitamix) and puree on high until smooth and creamy.
Now add the vanilla extract, salt and strawberries.
Blend on high rich and creamy. YUMMO!
HoneyColony invites you to join our journey into health. Please buzz on by our 'Sweet Deals' to see all our hand-selected, natural products.
---