Product Description
Love Bees? Want to support conscientious shopping? This package comes with all three of these bee friendly products. 
Vanishing Of The Bees DVD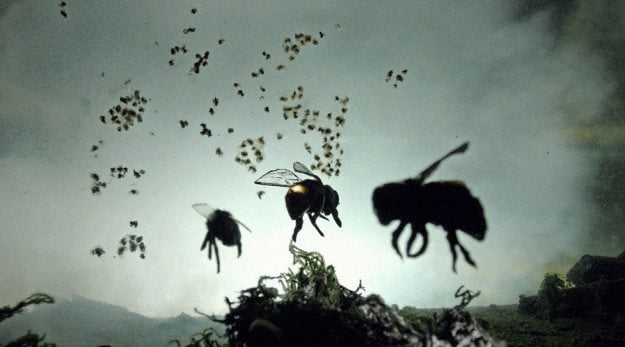 This award-winning documentary film, narrated by Oscar nominated Ellen Page, follows commercial beekeepers David Hackenberg and Dave Mendes as they strive to keep their bees healthy and fulfill pollination contracts across the United States. The film explores the struggles they face as the two friends plead their case on Capitol Hill and travel across the Pacific Ocean in the quest to protect their honeybees.
Honeybees have been mysteriously disappearing across the planet, literally vanishing from their hives. Known as Colony Collapse Disorder, this phenomenon has brought beekeepers to crisis in an industry responsible for producing apples, broccoli, watermelon, onions, cherries, and a hundred other fruits and vegetables. Commercial honeybee operations pollinate crops that make up one out of every three bites of food on our tables.
Aseda Wild Honey
Aseda Small Wild Honey Jar is filled with honey made by happy bees and harvested sustainably from the Molé National Forest in Ghana. Aseda is pure, unfiltered, true, wild, raw honey, collected by the Dagomba tribal people who are native to Molé. In this honey, you can actually taste Ghana's wild and protected forest ecosystem.
First-time buyers may be surprised by the rich dark brown color of this wild treasure, one of the darkest wild honeys in the world. Dark honey has added health benefits due to its higher concentration of minerals, vitamins, antioxidants, and natural enzymes. For the unique rich flavor of Aseda Wild Honey, you can thank the shea trees, cacao trees, and calabash plants from which the pollen is collected. One taste will immerse you in the essence of Africa's natural forests.
Waxelene On The Go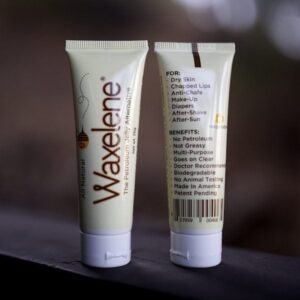 Waxelene has found its niche as an eco-friendly petroleum jelly substitute. It's a wonderful organic beauty product that can fill in for the many uses people have for petroleum jelly, and it's even better because it's safe and more effective. Waxelene has the same protective waterproofing, moisturizing, and soothing properties of petroleum jelly. But it contains no petroleum (earth's blood) or hydrogenated oils.
Waxelene is made with clean beeswax, organic soy heal oil, 100 percent vitamin E oil and organic rosemary oil which soak and nuture skin cells. All these ingredients are combined with a patented aeration process to create a silky smooth texture that smells divine and doesn't clog pores.