Light 'Em Up Candles Gift Sets will make your home smell divine! There is something special, almost primal, about the quality of beeswax candlelight and what it does to the human spirit. In ancient times, candles were given to ward off darkness during the shortest days of the year, and they still feature prominently in the ceremonies of countless religions. A candlelit dinner is pretty much the definition of romantic, while nothing eases the pain of a long day like a bubble bath surrounded by little flickering flames.
Light 'Em Up Candles Gift Sets are a perfect addition to your long-standing (or just started) candle inventory! It also comes in a lovely black recycled box made in the USA, perfect for passing on to your loved ones!
Light 'Em Up Natural Beeswax Candles Gift Sets feature three gorgeous 2″ X 4.75, hand-crafted, healthy, long-lasting Beeswax Aromatherapy Pillars that burn for 40 hours.  Each aromatherapy blend combines only the finest essential oils with the purest beeswax, without dangerous paraffin or synthetic fragrances.
Why We Love It
100% all-natural beeswax
Renewable resource
Cleans the air by emitting purifying negative ions
Great gift idea!
Long burning
Hand-poured in small batches
Carefully blended essential oils
No paraffin or toxic chemicals
Wicks made from 100% cotton
40 hours of burn time
Ingredients
Essential oils with the purest beeswax available, dyed to match the corresponding blend. Absolutely no fragrance or synthetic scents! The candles featured in this package include. However if supplies run out we will include three other Big Dipper candles that are equally as divine.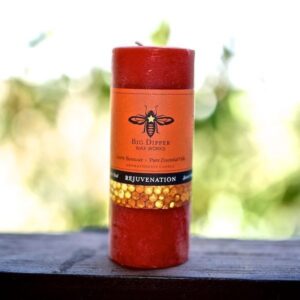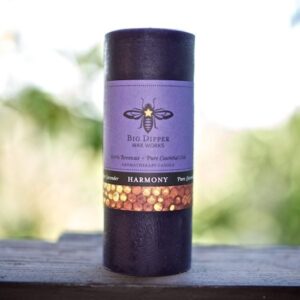 Sensuality (Palmarosa – Geranium), a warm, floral aroma that relieves anxiety and sparks desire.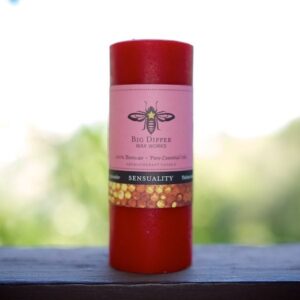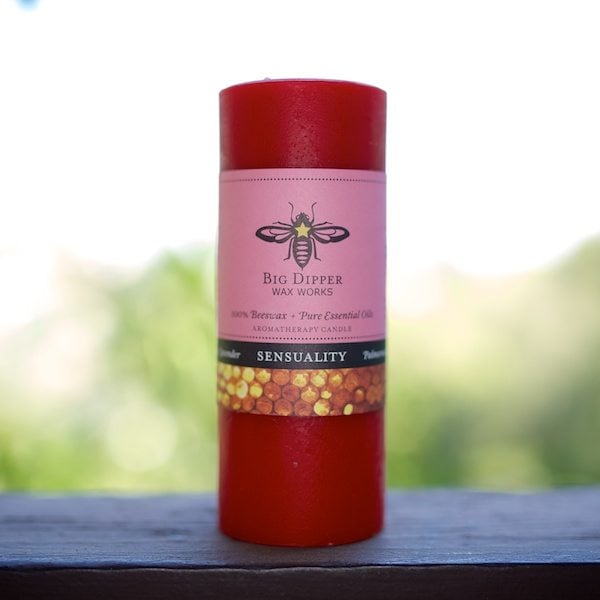 Packaged in a box made in the USA out of 100% recycled material.