Onnit MCT Oil is a 100 percent pure and premium MCT Oil or medium-chain fatty acid triglycerides, designed to keep you energized throughout the day, while boosting health in various ways.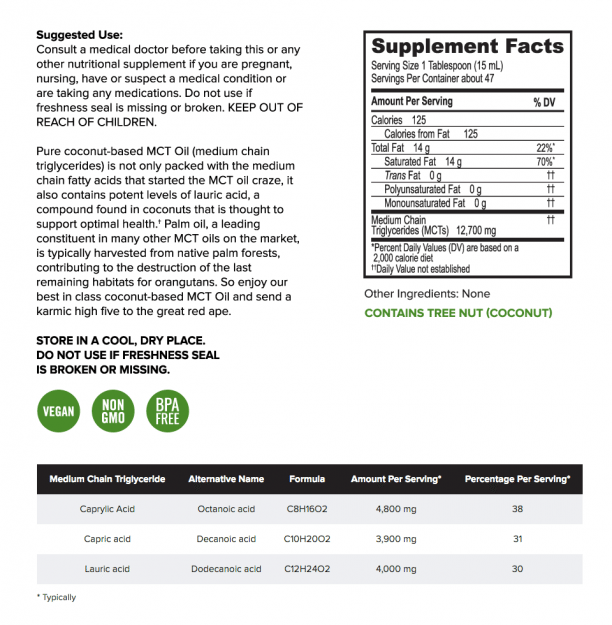 Suggested Use: As a dietary supplement, take 1 tablespoon (15 mL) 1 to 4 times daily. Onnit Pure Premium MCT Oil can be mixed into smoothies. Can also be used as a substitute for conventional oils in salad dressings or unheated sauces. Not recommended for cooking due to its relatively low boiling point.
Not recommended for use with Styrofoam or any other foam-based material.
Why We Love It:
Provides quick and natural fuel
Laurics acid increases feeling of fullness and decreases food intake
Curbs sugar and carb cravings
Can easily be added to coffee, shakes, and smoothies
Supports healthy brain function without crashing
No palm oil
100% coconut sourced
Supports healthy weight management
Vegan
Non-GMO
BPA free